Windows 98 Dialup Networking Setup
Double click the My Computer icon on your desktop
Double click on Dial-Up Networking
You should see the following: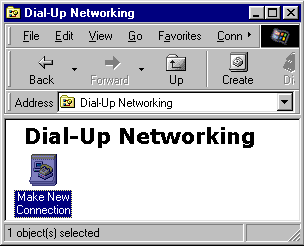 Double click Make New Connection.
Enter ChicagoNet in the name field then click Next.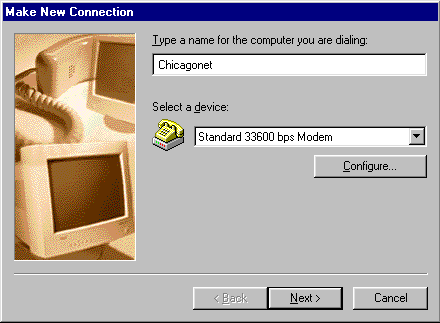 Type the area code and phone number of a ChicagoNet dialup that is local to you. (Refer to the dialup list ) . Click Next.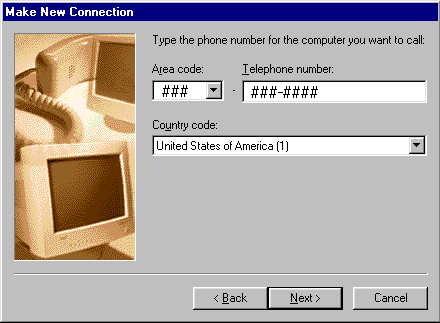 You are now finished with the setup wizard. Click Finish.
---
After the setup wizard has completed it will create a ChicagoNet icon in the Dial-Up Networking folder.

Double click the My Computer Icon, then the Dialup Networking folder, then Click the ChicagoNet icon once, select FILE, then PROPERTIES from the menu.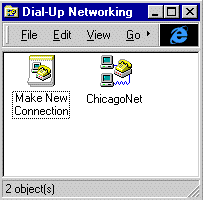 Click the Server Types tab.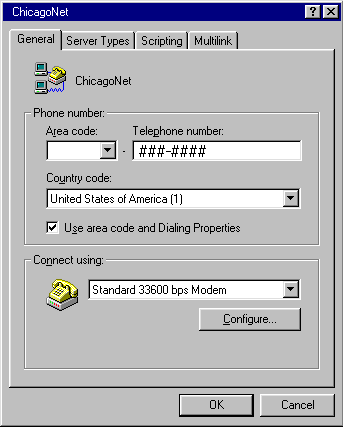 Uncheck 'Log On to the Network', 'NetBEUI' and 'IPX/SPX'. Now click TCP/IP Settings.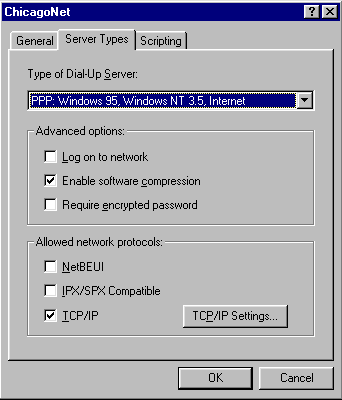 Click 'Server assigned IP address'.
Click 'Specify name server addresses'.
Enter 66.187.0.21 in the Primary DNS window.
Enter 66.187.0.23 in the Secondary DNS window.
Click OK twice and you will be put back into Dial-Up Networking.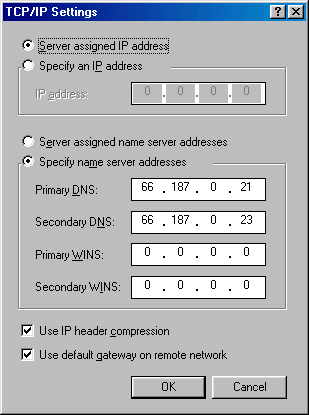 ---
Email: Webmaster@ChicagoNet.net Revised: May 1, 2000
ChicagoNet • 780 W. Army Trail Road• PMB 153 • Carol Stream, IL • 60188
708-656-6900 Copyright © 1995-2000 ChicagoNet All Rights Reserved Worldwide